OSCE vs SQE2: If you are a foreign lawyer or international student seeking to qualify as a solicitor of England and Wales, the option available to you from 2011 to 2021 was the Qualified Lawyers Transfer Scheme (QLTS). The QLTS assessments include two stages: the Multiple Choice Test (QLTS MCT), and the Objective Structured Clinical Examination (QLTS OSCE).
The new Solicitors Qualifying Examination (SQE) which replaced the QLTS exams in September 2021 will however NOT cancel the effort you invested in preparing for and passing the MCT. According to the Solicitors Regulation Authority (SRA), the overseas candidates who have passed the MCT, can complete their solicitor qualification by:
sitting and passing the OSCE, or
sitting and passing the SQE2.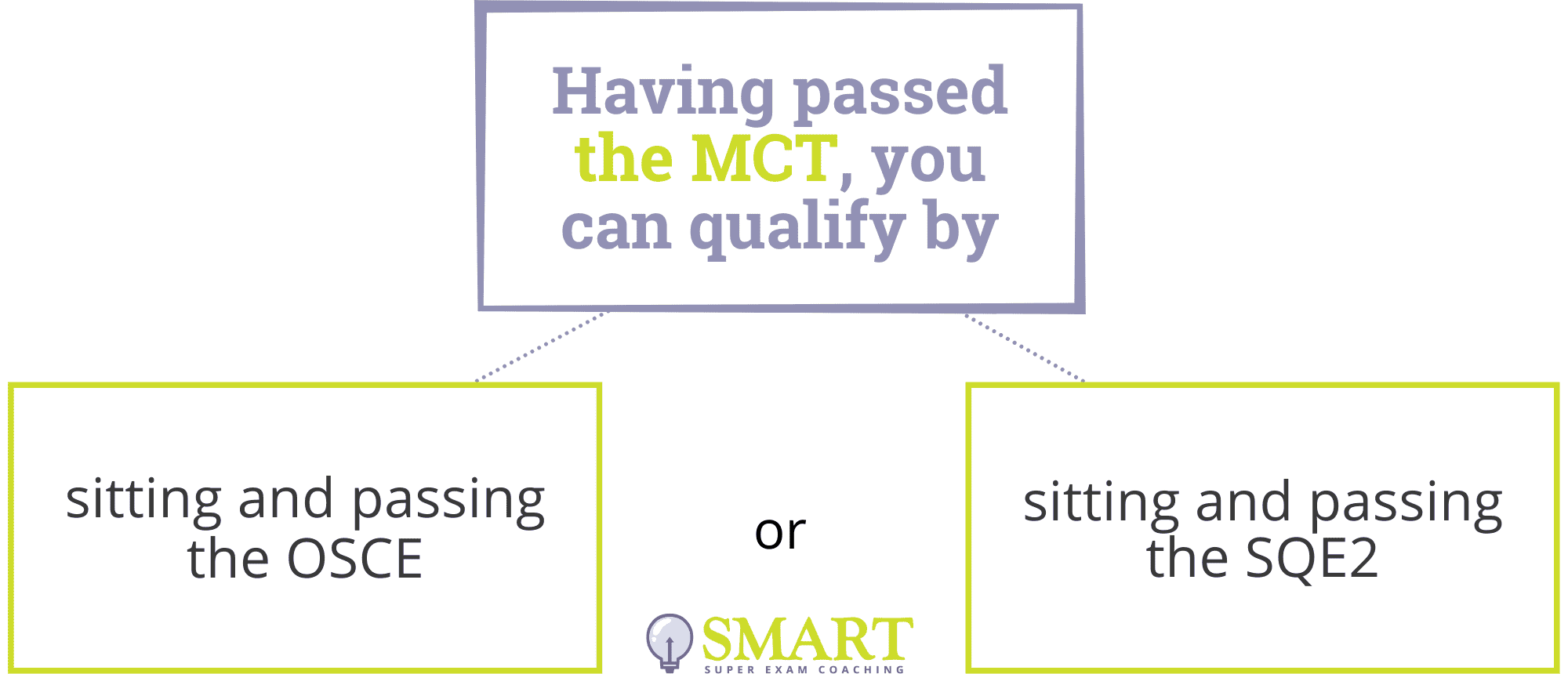 The OSCE route to solicitor qualification
pass the QLTS OSCE, and
apply for admission by 31 August 2022 (inclusive).
Being but a transitional arrangement, this is a limited-time offer which expires in April 2022 – when the last QLTS OSCE will be held. Please note, applying for admission under this route also has a tight deadline, so it's better for overseas lawyers to prepare all the required documents well in advance. For more information, please watch our video below: SQE Transition: QLTS MCT Non-exempt.
The SQE2 route to solicitor qualification
Completing qualification via the solicitor super exam route also involves deadlines. In this case, after successfully completing Stage 1 of the Qualified Lawyers Transfer Scheme, and Stage 2 of the Solicitors Qualifying Examination, the foreign lawyer will be expected to apply for admission by 31 March 2024 (inclusive).
After this date, the only way to qualify as a solicitor of England and Wales will be by sitting the SQE1 and 2 – for both overseas qualified lawyers and domestic candidates.
The article at https://superexam.uk/what-is-qlts-osce/ and the video below will provide more details on various transitional arrangements offered by the SRA to candidates with full or partial exemptions from the MCT assessment.
Recently the SRA confirmed an exemption from QWE for foreign qualified lawyers. Read more about the SQE exemptions.
Which route is best for me: OSCE vs SQE2?
The SQE provides foreign qualified lawyers with an opportunity to be admitted as solicitors of England and Wales on the same conditions as domestic candidates, notwithstanding their home jurisdiction. That's a major innovation compared to the QLTS route – the UK bar exam for foreign lawyers designed to assess only lawyers qualified in recognised foreign jurisdictions. Does it affect the situation for overseas qualified lawyers? It does, in two substantial ways:
by providing a uniform and fair tool of assessment, and
by increasing competition – with the UK-trained legal professionals holding qualifying law degrees (LLB, GDL, LPC or BPTC), entering the game.

Structurally, the two law bar exams are quite similar. Whereas the Qualified Lawyers Transfer Scheme (QLTS) splits into a Multiple Choice Test (MCT) and an Objective Structured Clinical Examination (OSCE), the SQE allows aspiring solicitors to qualify through passing two stages of the assessment – SQE1 and SQE2. Let's have a closer look at each stage.
Even though MCT and SQE1 both focus on legal knowledge, they assess different types of knowledge:
knowledge of mainly substantive law in the QLTS MCT, and
knowledge of substantive, procedural and practical law in the SQE1.
That brings us to the first essential distinction between the SQE and QLTS.
Difference No1: Same law
| | |
| --- | --- |
| QLTS assessments | SQE assessments |
| The two stages test a different range of legal knowledge. | Seek to assess the same legal concepts at both stages. |
The fact that both SQE1 and SQE2 test functional legal knowledge in the same subjects areas is indeed a welcome boost to the candidates' preparation.
Difference No2: No databases
Another difference to be aware of is found in the legal research exercise included in Part 2 of both assessments.
| | |
| --- | --- |
| OSCE assessment | SQE2 assessment |
| The candidates' mark for legal research is heavily dependent on their skills of navigating the databases: Lexis Library and Westlaw Edge UK. | Fortunately enough, this is not the case with legal research in the SQE2 – here, the aspiring solicitors will be provided with primary and secondary sources instead of online access to the databases. |
What are some of the obvious benefits in the approach to legal research used in Stage 2 of the Solicitors Qualifying Examination?
reducing SQE preparation expenses: exam preparation will no longer include subscription to the databases
eliminating an element that used to weigh quite heavily in the OSCE candidate's preparation
leaving nothing to chance: now there's no need to allow for any technical difficulties in the Solicitors Qualifying Examination.
On the other hand, access to legal databases is something available to aspiring solicitors in all written exercises included in Part 2 of the QLTS OSCE: not just legal research, but also legal writing and legal drafting.
For the OSCE candidates with advanced skills of using legal databases, that can be a tangible benefit – in case of having no clear answer, they can look up relevant concepts and issues in Lexis Library or Westlaw Edge UK.
Among law graduates who attended OSCEsmart preparation course and successfully cleared the Objective Structured Clinical Examination, there have been quite a few commentaries on the impact their research skills had on their marks for writing or drafting.
Difference No3: A lower oral-to-written ratio
OSCE assessment
SQE2 assessment

6 oral exercises in Part 1 (plus 3 attendance notes/case analyses), and
9 written exercises in Part 2.
This change in the oral-to-written ratio has probably reduced the SQE2 fee, thus making the superexam more affordable. At the same time, it puts greater emphasis on the aspiring solicitors' writing skills – and calls for a more substantial preparation in SQE2 written assessments.
For a better understanding of the SQE 2, its structure and difference from the OSCE, please check out one of our articles on SQE2 preparation. We hope the above will help you to choose (OSCE vs SQE2).
What is required of me on the SQE route?
After the SRA launched the SQE on 1 September 2021, this new law bar exam is now the only way to qualify as a solicitor of England and Wales. The requirements set by the SRA for each aspiring solicitor – whether domestic or overseas – who seeks to qualify as a solicitor, are as follows:
have a qualifying law degree*;
complete two years of qualifying work experience (QWE);
pass SQE1 and SQE2; and
meet the SRA character and suitability requirements.
Being a foreign qualified attorney means you have already obtained the required education and training and now will have to focus mainly on conditions (c) and (d). Condition (a) in your case is already met – as you are a law graduate with a law degree with years of experience working in a law firm or as an in-house lawyer.

So, the qualifying work experience from condition (b) is also something you most likely have – as a professional who practices law in another jurisdiction. It does not matter if you work part time or full time, the requirement is to have 2 years of QWE or equivalent.

The requirements of work experience as presented by the SRA are quite flexible and refer to placements not just in England or Wales, but also in foreign jurisdictions. Moreover, based on the information released by the SRA on 12 March 2021, qualified lawyers are not required to do qualifying work experience, as the regulatory body will recognise the existing qualification and experience of such candidates.
*Degrees/other international qualifications obtained overseas will be verified by the European Network of Information Centres (ENIC). This is relevant to both foreign qualified lawyers and aspiring solicitors who have graduated from their degrees outside the UK. This process will be available by the end of January 2022.
This video from the SRA will give you more details on SQE requirements, exemptions and important deadlines.
As for the structure of the Solicitors Qualifying Examination, it contains the same two stages as those included in the QLTS:
SQE1 – testing candidates' functional legal knowledge via multiple choice questions. For a better understanding of the SQE1 structure, as well as for tips on how to prepare for SQE Stage 1, please check out our article.
SQE2 – testing candidates' application of legal knowledge and their professional skills: six practical legal skills sampled across five practice contexts. The skills are assessed at 16 simulation-based mocks stations. For a better understanding of the SQE 2, its structure and difference from the OSCE, please check out our article.
How can I benefit from the SQE2 preparation course by OSCEsmart?
A distinctive feature of our SQE preparation course is all our solicitors' first-hand experience of sitting and passing the QLTS. Some of us have also completed a legal practice course (LPC) at such universities as:
Nottingham Law School
University of Law
BPP.
After over three years of serving foreign lawyers and international students on their path to qualification in England and Wales, today we are a tight-knit and highly professional team including:
top-notch solicitors successfully qualified via the Qualified Lawyers Transfer Scheme after completing the OSCEsmart preparation programme,
experienced interviewers – academics and teaching instructors for the SQE mocks that require a role-play element, and
our highly esteemed students and graduates – in whom we take special pride.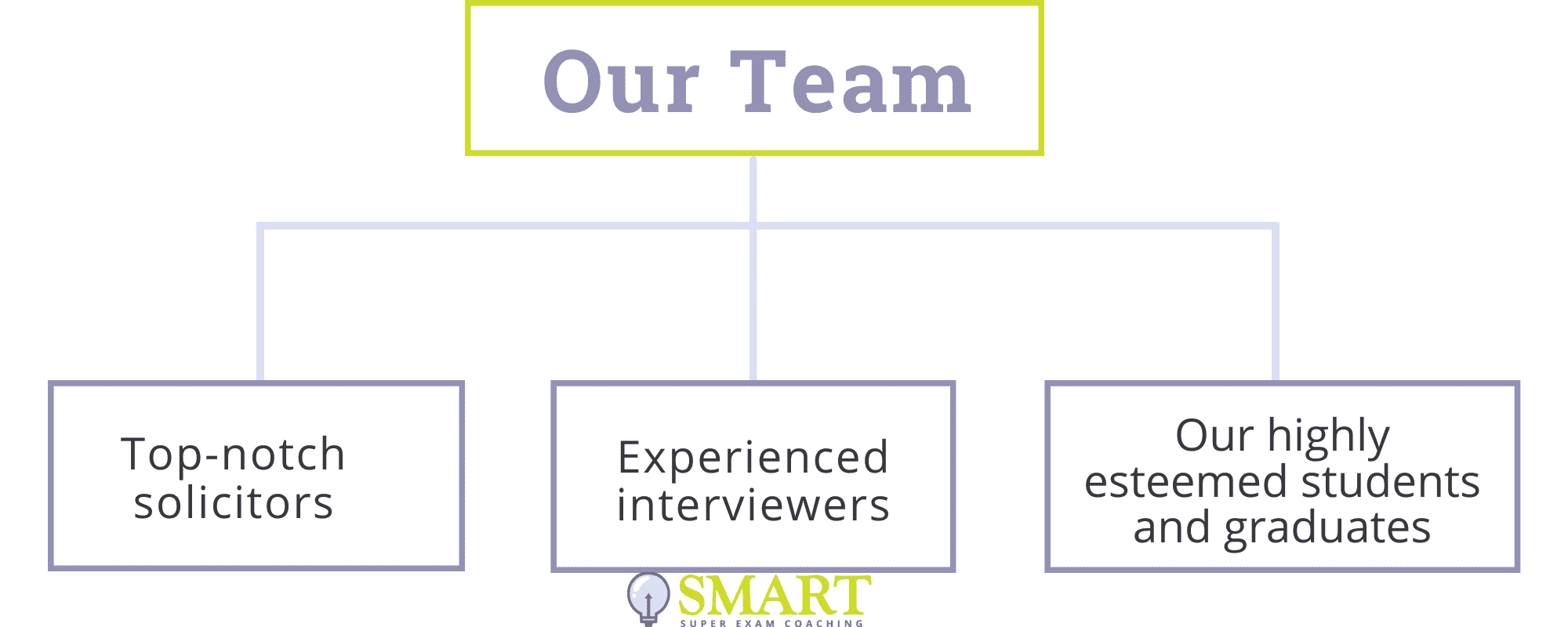 We feel honoured to see our graduates use the skills and knowledge gained from their OSCEsmart bar course not just to go through the QLTS OSCE, but also to move up the lawyer's career paths towards a bright and sustainable future. The foreign qualified lawyers (including foreign solicitors in the UK) who have attended our preparation course represent various jurisdictions all over the world:
Australia, Canada, China, France, Germany, Greece, Hong Kong, Italy, Japan, Russia, Singapore, Spain, UAE, UK, USA (in particular, after California and New York bar exams) and many others.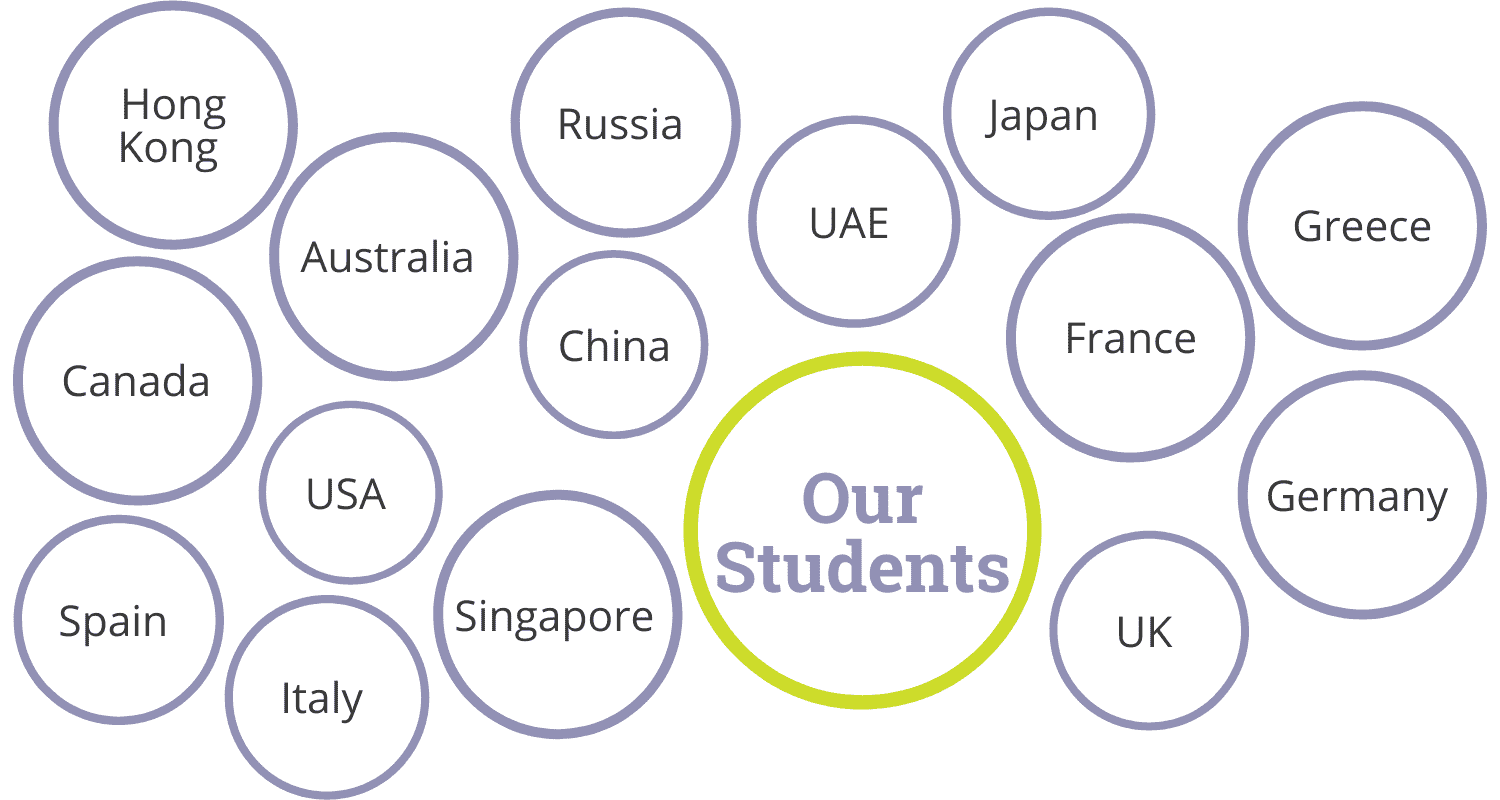 Prior to the introduction of the SQE, we have been training lawyers and SQE resitters qualified in foreign jurisdictions for over three years, and are grateful for our graduates' trust and loyalty – please click here to watch their testimonials.
Our SQE2 preparation course is practice-based – building upon individual 1-to-1 SQE mocks with personalised feedback. This approach is in line with recent findings proving problem solving and practice testing to be the most effective techniques in long-term retention of knowledge.
SQE2 mock exams delivered by OSCEsmart are simulation-based exercises – and we find them the best preparation for a simulation-based examination, whether the QLTS OSCE or the new SQE. While in the examination, simulations are a tool in evaluating candidates for admission as solicitors of England and Wales, in practical training they can be helpful in developing legal professionals' knowledge and skills. In terms of skills developed through legal simulations, they primarily include:
Interacting with a client or colleague, both orally and in writing,
Fact-finding,
Problem-solving and decision-making,
Effective time-management, and
Stress management in a certain sense.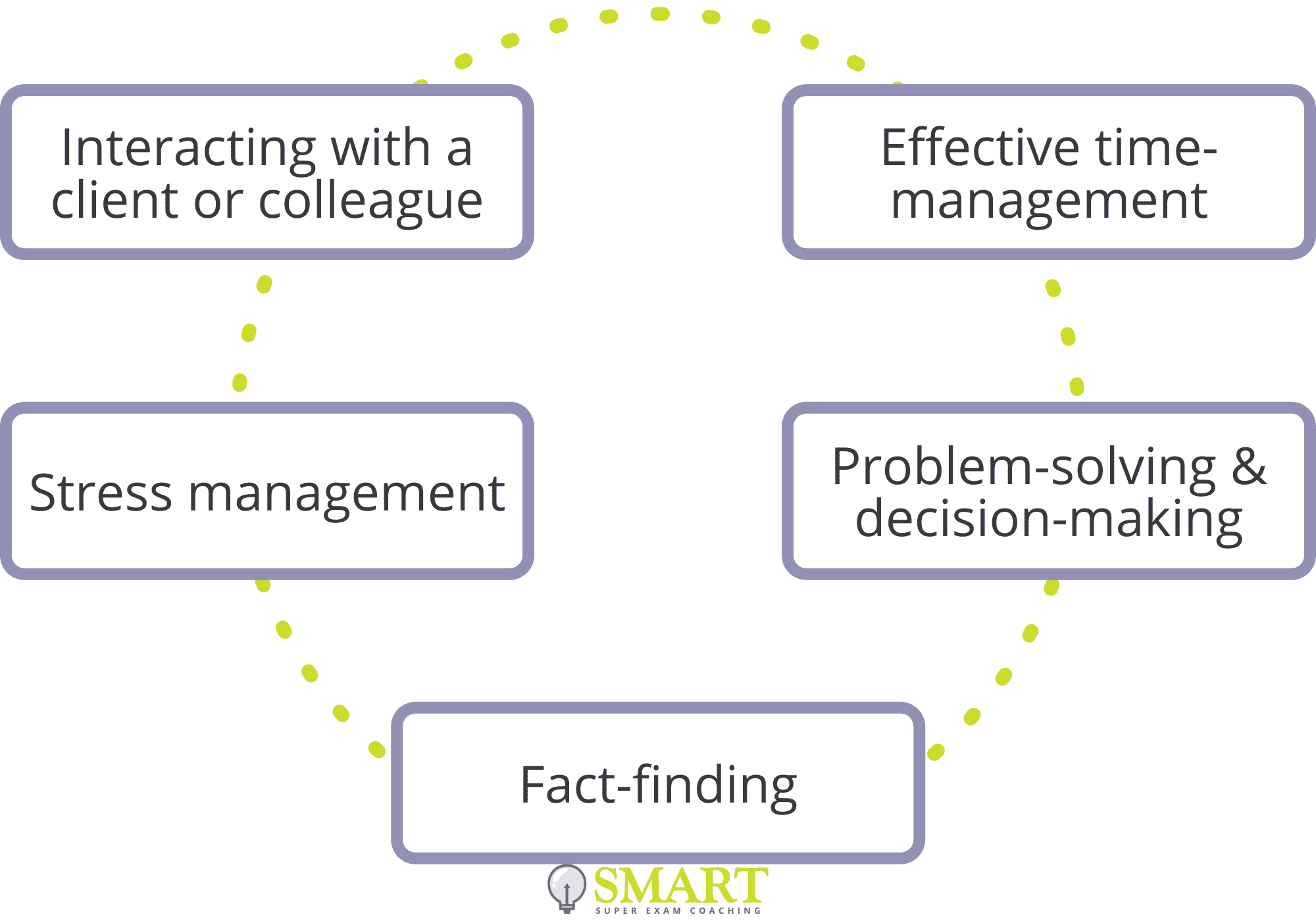 All the simulations we offer to our students are followed up by one-to-one individual feedback, and we believe that to be the most essential advantage of OSCEsmart course.
Our mentors – both qualified solicitors and interviewers – are trained to give personalised student feedback, and will turn your SQE2 mocks into active and engaging learning activities.
If you are a foreign qualified lawyer or an overseas graduate dedicated to professional growth, prepared to face the challenges and embrace the opportunities offered by the superexam, we will be happy to see you in our multicultural team, and apply all our knowledge and experience to helping you qualify as a solicitor of England and Wales. Feel free to reach out to us for further advice on combinations of SQE2 mock sessions to suit your background and budget and learn more about what SQE for international students and qualified lawyers will mean.