When preparing for any exam or assessment, it is crucial for students to practise, practise, practise. The most effective way to do this is through mock exams which should be designed to be as much like the actual assessment as possible.
This is the case for aspiring drivers taking mock theory tests as well as school and university students sitting mock papers. Building up knowledge through book-based study is also important, of course, but practising sample questions and assessments is by far the best way for a student to build up the skill in applying that knowledge and retaining it in the long term.
Aspiring solicitors can find such SQE sample questions and materials, as well as general assessment information, on the SRA website. These SQE example questions include SQE1 mock tests and SQE2 sample questions.
The importance of mock exams in SQE preparation
The Solicitors Qualifying Examination (SQE) tests the application of functioning legal knowledge (FLK) through multiple choice questions (MCQs) in SQE1 and then further testing legal knowledge and skills through written and verbal simulations in SQE2.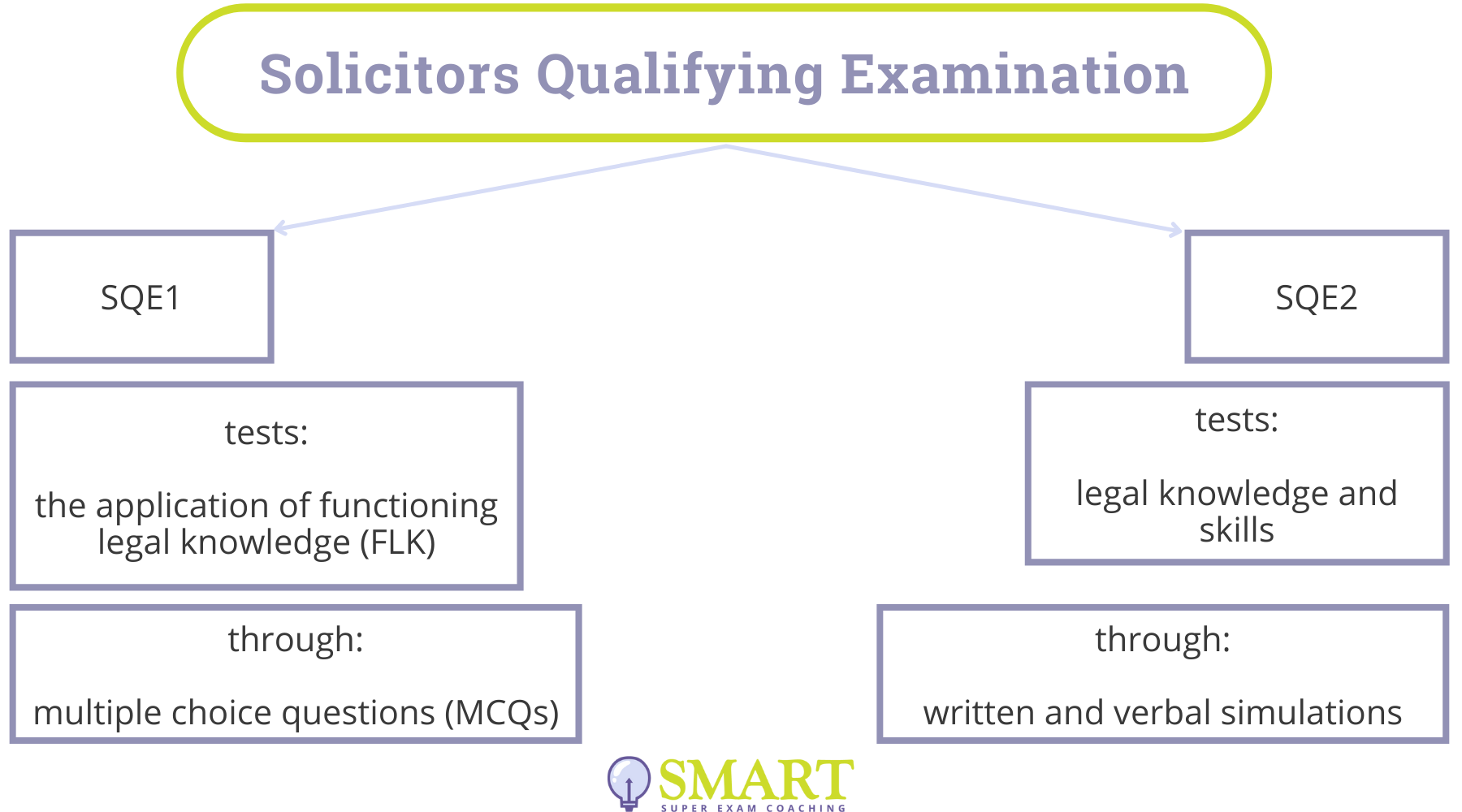 Candidates who take the time and effort to practise SQE exam questions for both types of assessment during their preparation stand the best chance of passing this challenging examination on the first attempt.
We have been helping foreign-qualified solicitors to prepare for the QLTS assessments (the precursor to the SQE) since early 2018. The first stage of the QLTS consisted of the Multiple Choice Test (MCT), which is equivalent to SQE1, and the second stage consisted of the Objective Structured Clinical Examination (OSCE), a series of practical simulation-based assessments which are equivalent to SQE2, covering the same five practice areas or law subjects.
In our experience, we have found that for the MCT assessment, candidates who may have had extensive legal knowledge through studying and experience did not always perform as well as they might have hoped when they did not attempt enough mock questions during their preparation. On the other hand, some students who focused solely on practising mock MCQ tests and memorising questions may have performed well in the MCT exam, but then struggled to pass the practical OSCE stage without building up a solid foundation of legal knowledge and learning how to apply it to realistic scenarios.
Read more about our research into preparation time and methods for the QLTS.
SQE results and resits
Our findings thus indicate that the best approach for students to prepare for the SQE in the most effective way is to find a middle ground between learning the law and attempting SQE mocks. Both are essential to get good results, pass the examination, and indeed to practise effectively as a solicitor after qualification.
In fact, when we first launched our training service, most of our first set of students were resitters – candidates who had already tried other training providers and attempted the OSCE, but failed to pass.
When they came to us, we conducted our training through one-to-one mock simulations with direct feedback to the student. We were able to help this challenging group of aspiring solicitors to finally pass the practical assessments! So, whether this is your first or subsequent attempt at passing the SQE2 assessments, we are confident that we can help to steer you over the finish line.
If for some reason you do not pass any of the SQE exams in your first attempt, it's not the end of the world. However, in contrast with the unlimited resits allowed for the QLTS, it is only possible to make three attempts to pass each of the SQE assessments within a six-year period. Candidates also need to pay the SQE costs and fees for each resit, so it's also financially preferable to pass the assessments in as few attempts as possible.
Mock exams with OSCEsmart are not only a good preparation tool, but can also help you to truly assess your readiness for the real test in a way that cannot be matched by simply reviewing suggested answers or SQE sample material.
What is a mock exam?
A mock exam is a practice test that follows the same general structure and tests the same content as an official examination. For any exam, especially the SQE assessments, it is vital that students practise taking the assessments in the same way that the actual exam will be conducted – i.e. that the SQE mock exam content follows the same format and also that the mock test mirrors the same conditions and timelines as the actual exam (or as closely as possible). You can check the SQE example questions on the SRA website to get an idea of how the mock exams and the actual assessments will look.
It is also important for the student to receive feedback on their SQE mocks so that they can identify which areas they might be weaker on and where they need to focus more attention during their preparation for the real thing.
Undertaking practice tests before an examination has many benefits for the student:
Reduce stress: Sitting a practice assessment under exam conditions, but without the pressure of being formally graded, can help to familiarise the student with the exam conditions and thus minimise the stress of exam day.
Improve time management: Practising these sample exams allows the student to discover where they are spending too much or too little time in formulating their answers, and learn how to best allocate their time in actual exam conditions.
Learn from mistakes: Mock assessments can be considered a "safe space" in which the student can take risks and make mistakes without impacting their end results. Learning from such mistakes is the best way to retain knowledge in the long term, which will help aspiring solicitors to pass the SQE assessments as well as provide the best service to their clients as a practising solicitor after qualification.

SQE mock tests and practice questions
The SQE is divided into two stages – SQE 1 (multiple choice) and SQE 2 (practical simulations in each practice area). In order to boost their chances of passing the full examination, candidates must dedicate time to practising both types of assessment through SQE practice questions and mock tests. In order to assist aspiring solicitors in their SQE preparation, the SRA has released SQE1 sample questions and SQE2 sample material, free of charge.
If you self-prepare for the assessment, please note that SRA SQE questions provided for preparation purposes may be not enough. Furthermore, some of those SQE self-study materials, for example, the client interview, cannot be learned or attempted solely by means of a written description or the suggested answer provided in the SRA SQE sample questions.
To truly develop this legal skill, you need to practise SQE2 mock simulations with a mock "client" who knows the scenario and the assessment format.
Read more about SQE1 preparation and practice questions.

Read more about SQE2 preparation and mock stations.
OSCEsmart mock stations
Since February 2018, we have been providing training and support for foreign-qualified lawyers seeking to pass the QLTS OSCE assessments to qualify as solicitors in England and Wales, which is based on the same methodology as the SQE, administered by Kaplan and assessing the same practice areas. Our Smart Methodology is built around the concepts of active teaching and mistake-driven learning through direct feedback on mock assessments from expert tutors.
Active learning is an educational approach in which students are actively engaged in their own development through problem solving, case studies, and other immersive activities, as opposed to more passive approaches such as learning from books or lectures.
In our experience, we have found that the best way for students to commit their knowledge to long-term memory and hone their skills is through practising assessments and learning from mistakes through direct, personalised feedback and guidance. This is the best way to prepare for the real test.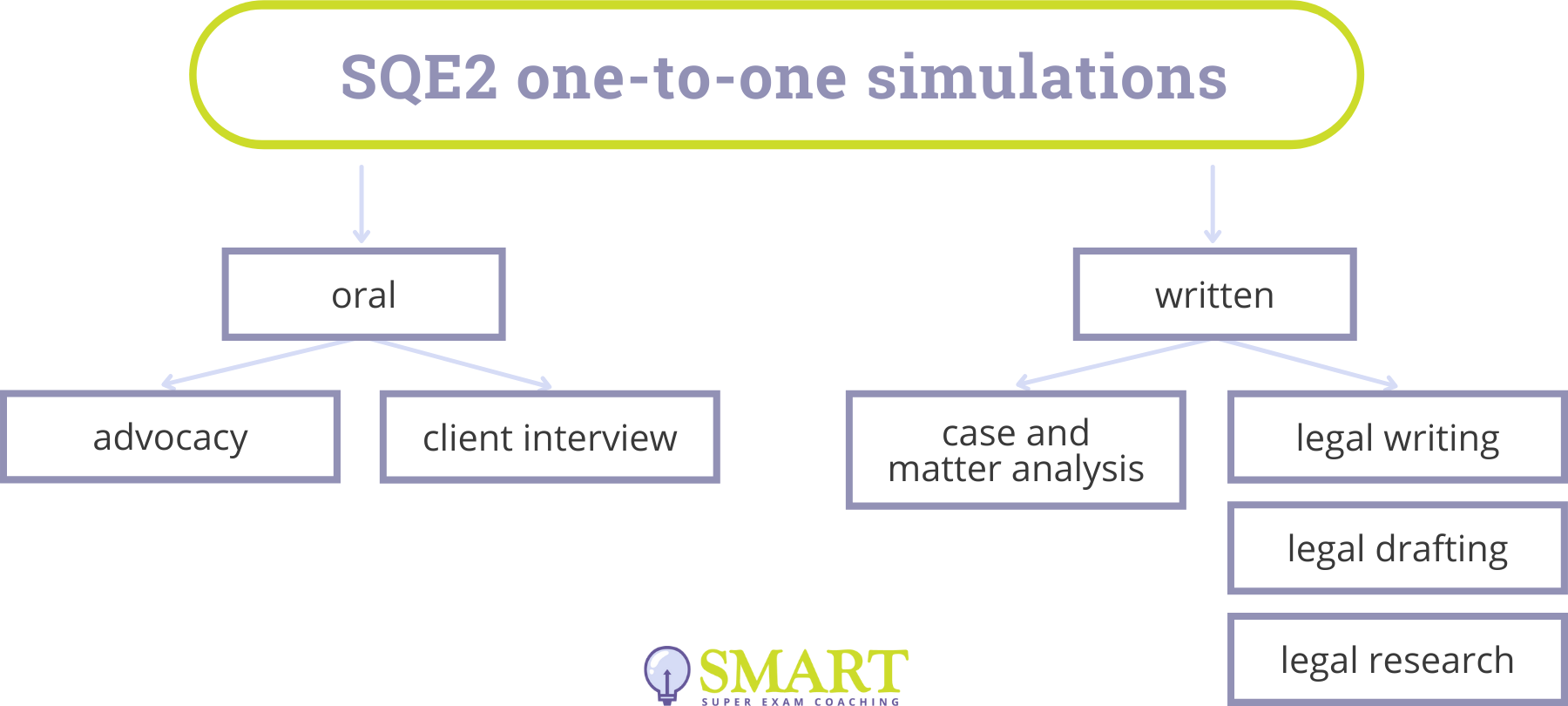 We have delivered training to almost 500 QLTS candidates using this methodology, and we have built up extensive knowledge of the structure and content of these assessments.
In fact, the majority of our tutors have themselves qualified as solicitors through the QLTS, which was used as a template for the SQE, so they are intimately familiar with the format of these exams as well the formidable journey to qualification that current candidates are navigating.
We have harnessed this expertise to build a custom SQE training platform to support candidates in their preparation for these assessments. This Superexam platform offers students a range of SQE mock exams with options for different areas of law and difficulty levels for each of the practical SQE2 assessments.

These SQE mock stations are designed to mirror the format of the actual SQE2 stations as closely as possible. Our training approach and mock assessments are focused on practice-based learning and individual feedback from expert tutors to deliver training that is fully tailored to the candidate's knowledge and needs.
We are also in the process of developing a dedicated SQE1 training course and practice questions to help support candidates in preparing for the first stage of the SQE.
Read more about SQE1 mock tests and practice questions.

Read more about SQE2 mock simulations and practice questions.