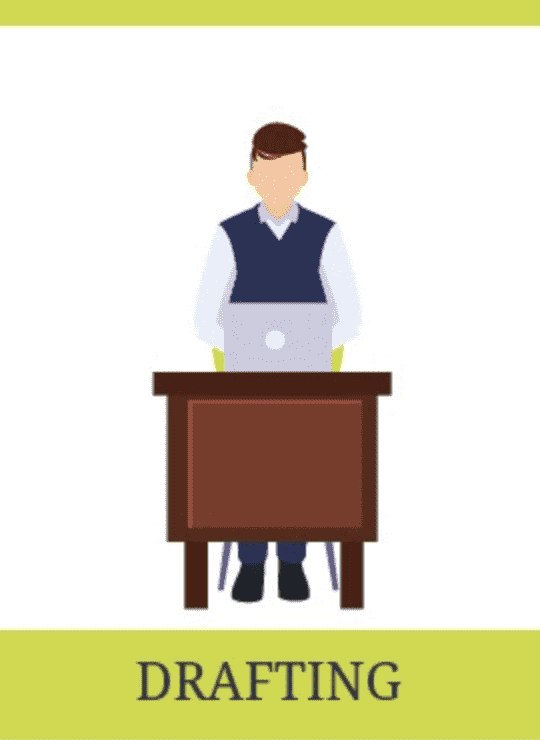 The Solicitors Qualifying Examination (SQE) has been developed by the Solicitors Regulation Authority (SRA) to replace the traditional Legal Practice Course (LPC) route to qualify as a solicitor in England and Wales. To qualify under this new regime, candidates must have a degree in any subject and pass SQE1 (multiple choice questions) and SQE2 (practical legal skills) assessments.
Legal drafting is one of the SQE2 written assessments, along with legal research, legal writing, and case and matter analysis.
This computer-based examination tests the candidate's application of functioning legal knowledge to a scenario through drafting forms or other standard documents. SQE legal drafting also requires a good understanding of the structure and formalities of language that should be used in legal documents.
We have been helping aspiring solicitors to prepare for the QLTS OSCE assessments, which the SQE is based upon. We have built up extensive knowledge and expertise in the SQE2 assessments as well as learning methods and preparation planning. Through our unique Superexam platform, we provide lectures, training materials, and mock sessions with personalised feedback.
Our goal is to help candidates, especially foreign qualified lawyers, become fully prepared and confident by the time they sit the SQE.
SQE2 Legal Drafting Assessment
The written part of the SQE2 examination comprises 12 separate SQE assessments over three half-days, including three legal drafting exercises in the following areas of law:
Day 1: Dispute Resolution or Criminal Litigation
Day 2: Property Practice or Wills and Intestacy, Probate Administration and Practice
Day 3: Business Organisations, Rules and Procedures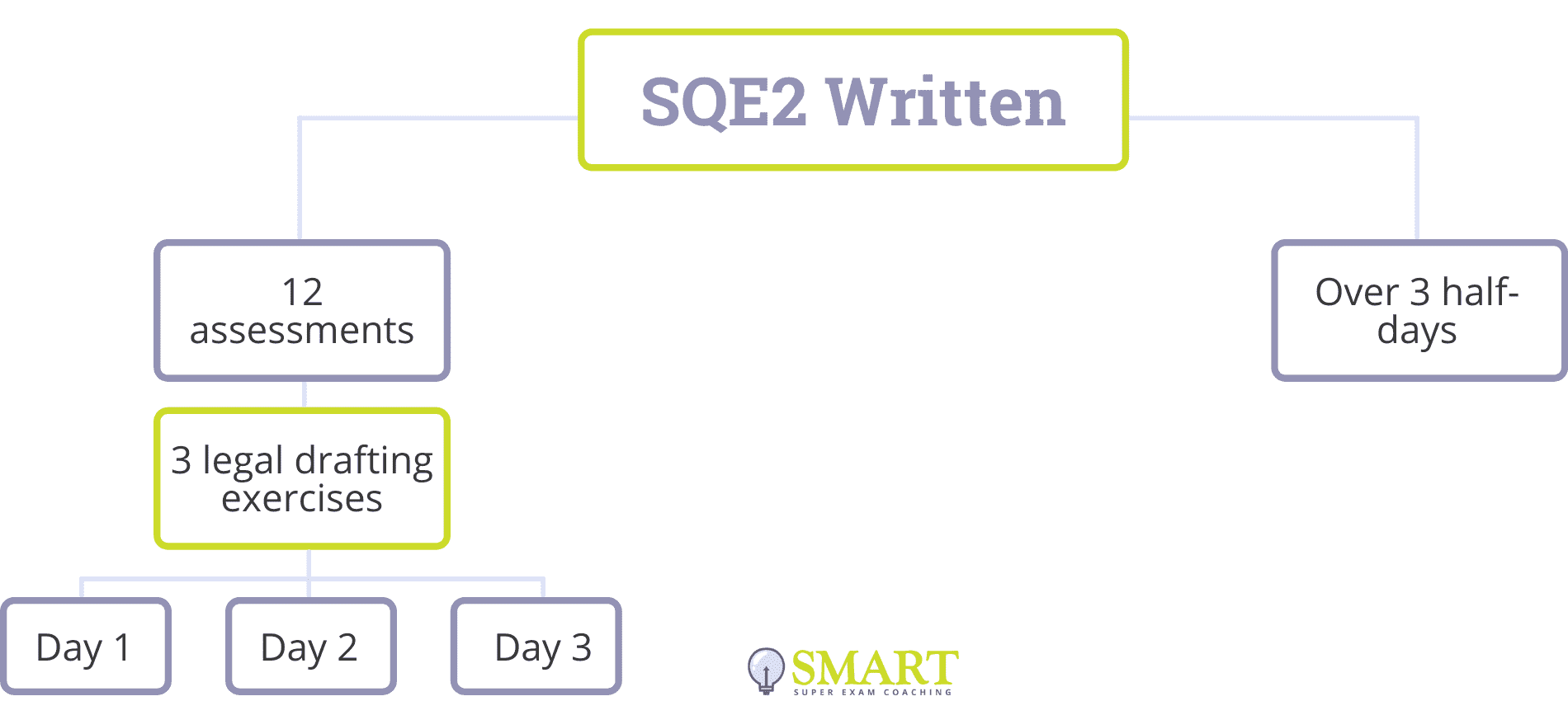 Candidates will have 45 minutes to complete each SQE legal drafting exercise. Within this time limit, candidates will need to review the assessment specification and supporting documents for SQE drafting, identify the relevant legal principles in the particular case, and draft a legal document (or part thereof). This could consist of drafting from a precedent, amending an existing document, or drafting a new document from scratch.

What is Legal Drafting?
Although this assessment is in a somewhat similar format as the legal writing assessment, legal drafting has some important differences.
Legal writing generally involves communication between parties, such as writing a letter to a client, whereas legal drafting consists of drafting a legal document with a more specific structure and purpose.
Some examples of the types of documents a newly-qualified solicitor would be expected to work with in each context include (amongst others):
Civil litigation: draft particulars of claim
Criminal litigation: defence statement
Property: lease agreement
Probate: probate application
Business: partnership agreement
SQE2 Marking Criteria: Legal Drafting
The SQE legal drafting assessment is marked by trained solicitor-assessors based on their judgement of the candidate's skills and application of the law, under the following criteria:
Skills:
Using clear, concise and appropriate language
Structuring the document in a logical way
Application of law:
Ensuring the document is legally correct
Ensuring the document is legally comprehensive, also considering and addressing any potential ethical or professional conduct issues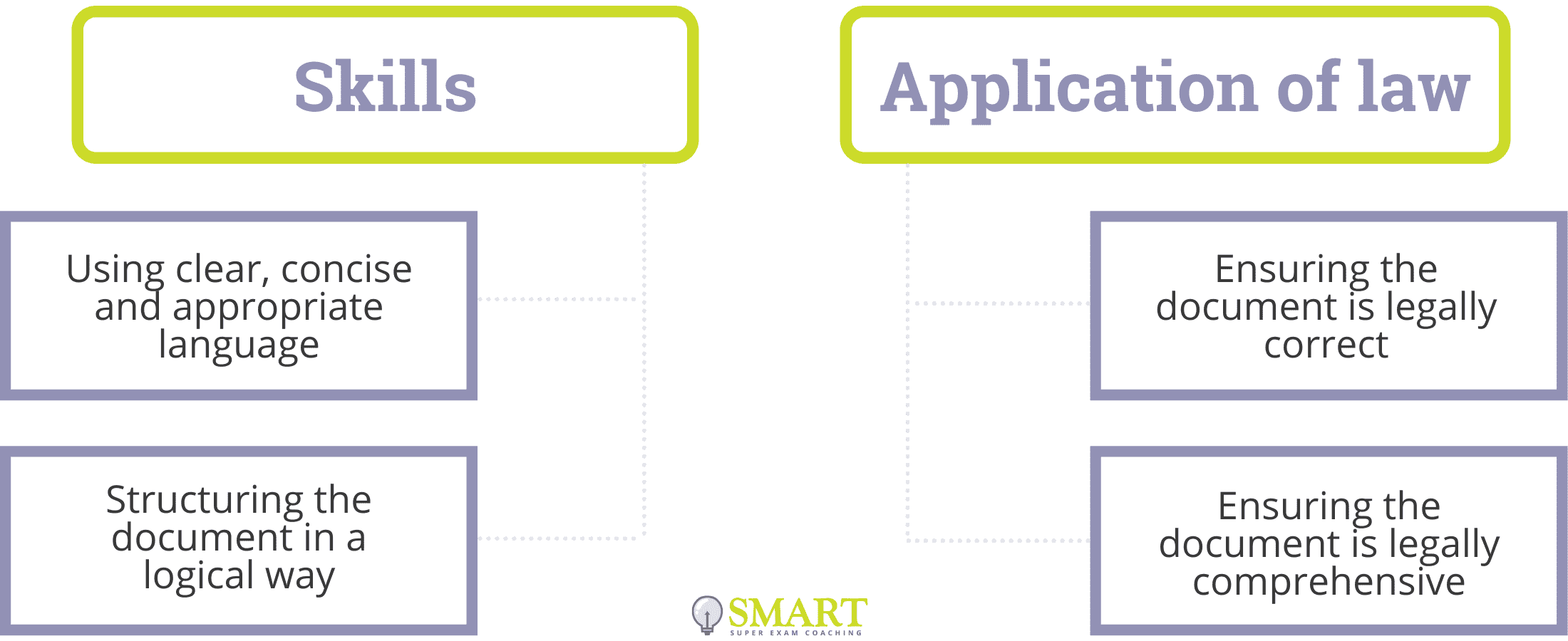 Preparing for SQE Legal Drafting
Repeated practice through SQE mock tests is the best way to prepare for the SQE assessment. Drafting legal documents is something that newly-qualified solicitors will do on a regular basis, so you will need to familiarise yourself with the various standard documents you will be working with as you set out on your legal career. It would be also helpful to review some SQE legal drafting samples, such as the SRA example and suggested correct answer.
It is important to hone your written language skills for this assessment. As well as being legally correct, the style of language should be clear and concise, and appropriate terminology should be used to reflect the relevant facts, client's needs, rights and/or obligations in the case. These documents may ultimately form the basis of a legal process, decision or judgement, so it is crucial that all the legal considerations are accurately reflected in a coherent manner.
We therefore recommend that candidates dedicate some time to practicing this important skill through SQE drafting mocks in order to succeed in the assessment and also to capably perform their duties as a practising solicitor once they have passed the SQE and qualified.
There is a range of training courses available online, including dedicated legal drafting courses. Our Smart training service offers guidance and personalised one-to-one SQE mock simulations for all the SQE2 assessments, where candidates are supported by an expert team of professional solicitors and academics. Our Smart SQE Methodology focuses on the concept of "active teaching", where students practice each activity and learn from their mistakes through individual feedback and suggestions on further reading and best practices from our expert tutors. This approach facilitates the process of "learning by doing" rather than just reading, as active participation is the most effective way to develop skills and instil knowledge into long-term memory. You can read more about our Smart Methodology here.
Smart Mock Station
We provide brief lectures on drafting legal documents in each practice area, along with SQE mock stations which give candidates the opportunity to practice their legal drafting skills and receive personalised feedback from qualified solicitors who are specialised in the particular area of law. Taking multiple mocks in the various subject areas is the best way to learn how to draft legal documents and give yourself the best chance to pass the SQE (or the LPC drafting assessment for candidates pursuing the old route to qualification).
Through our Superexam platform, you can choose the practice area and mock assessment date. On that date, you will be assigned an SQE drafting mock with a deadline of around 7 days to submit the document. Our solicitor-tutors will also have a 7-day deadline to review and mark your submission and provide feedback.
This approach means that you can plan your preparation in a way that suits you, with full transparency about when you will receive your feedback in order to plan any further revision or additional mocks you might need.
Through our experience and research, we have found that the best way to truly solidify learning into long-term memory is to practice as much as possible through real-life simulations. Our unique Superexam platform is designed to mirror the SQE exam conditions, and to be as flexible as possible to suit your schedule and budget:
Our prices start from £70-£120 for individual SQE mocks, or you can avail of discounts on bulk purchases.
We are happy to advise on the best combination of modules to suit your specific needs, so don't hesitate to contact us for further information.