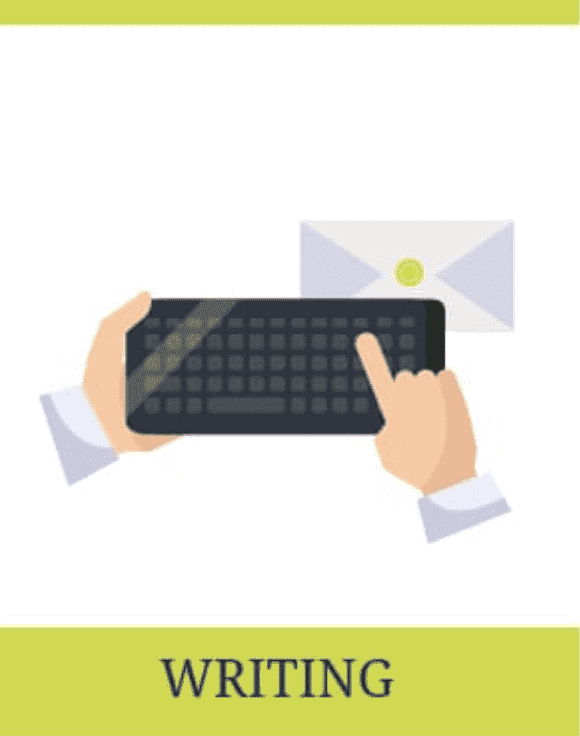 Legal writing is one of the four written skills assessed in the Solicitors Qualifying Examination (SQE), along with legal research, legal drafting, and case and matter analysis. This article will hereinafter describe the format of the assessment and how our Superexam training platform can help you develop your skills in effective legal writing.
In this computer-based exam, you will be assessed on your knowledge of the relevant area of law and your legal writing skills. You will be given an email from a partner (and possibly other supporting documentation) explaining what is required. You will then have 30 minutes to complete the assessment by writing a legal letter or email with further advice or information on the recipient's questions or concerns.
This can be quite a challenging assessment, as you must know how to write a legal letter, apply your legal knowledge to the issue at hand, and fully understand the formalities in language and punctuation that should be used.
We have over three years of experience helping foreign-qualified solicitors to pass the QLTS OSCE examination (precursor to the SQE). As experts in the principles of legal writing, we can help aspiring solicitors pass the SQE, or indeed the LPC legal writing assessment (for candidates who choose to pursue qualification as solicitors under the old regime).
SQE2 Legal Writing Assessment
The full SQE2 written examination takes place over three half-days and comprises a total of 12 assessments, including three legal writing exercises in the following legal practice areas:
Day 1: Dispute Resolution or Criminal Litigation
Day 2: Property Practice or Wills and Intestacy, Probate Administration and Practice
Day 3: Business Organisations, Rules and Procedures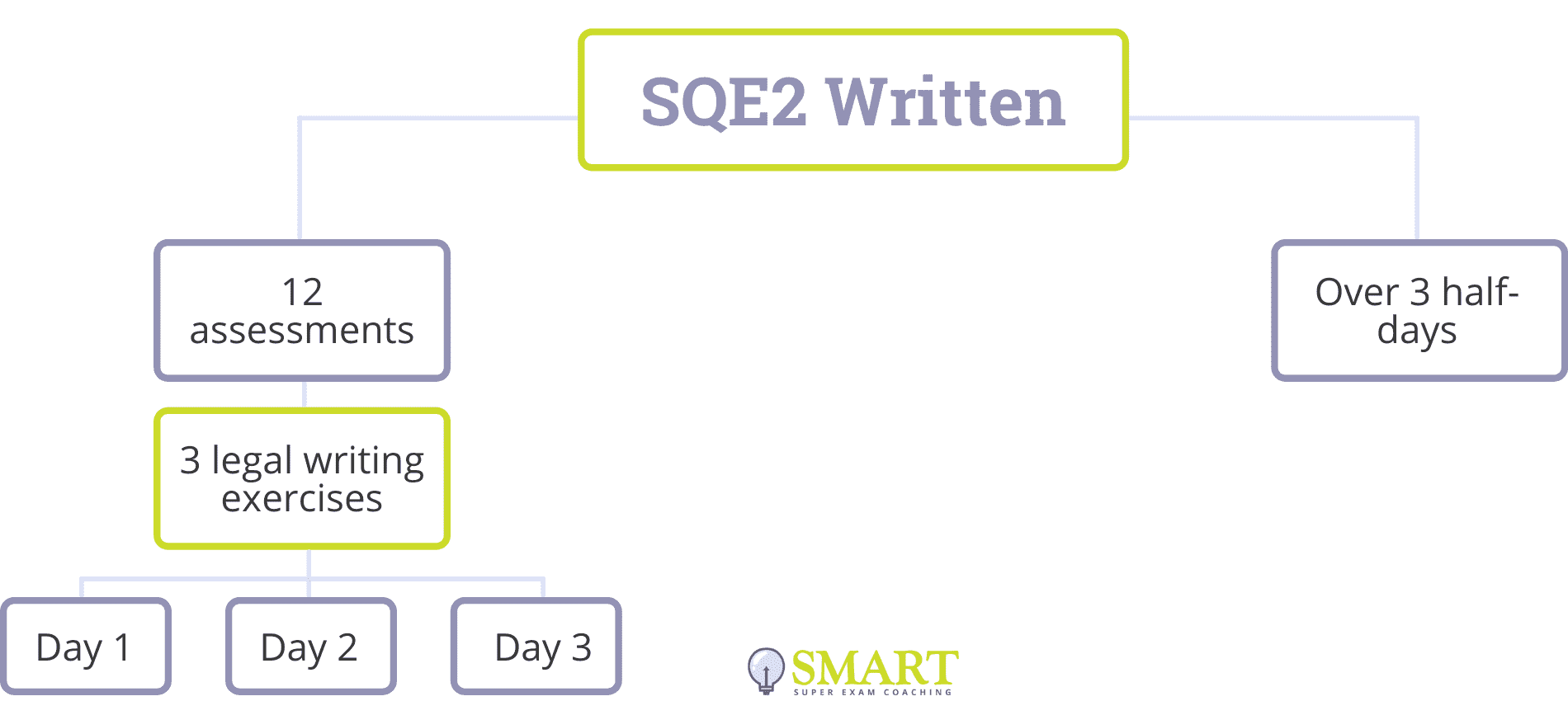 As well as having functioning legal knowledge in these areas, it is important to consider the intended recipient of the legal letter or email, which could be a partner, a client, a third party, an opposing solicitor, or even a judge. The style of language and punctuation can vary depending on the recipient. For example, if the recipient is a legal professional, you should use more legal jargon, while if the recipient is a client or another third party layperson, you should express the legal issues in plain English.
You must provide advice or information which is clear and relevant to the specific situation and the needs of the recipient. You may also need to employ a persuasive legal writing approach in certain cases.
Keep in mind that the content may be more detailed than would normally be required in real-life writing and drafting in legal practice, as you need to demonstrate your knowledge within the relevant legal context.
You should also be familiar with the structure and differences in a legal letter of advice, an email, or a legal memorandum, such as the correct placing of headings, the use of commas, and how to appropriately address the recipient. We cover all these format and etiquette considerations in our Smart SQE2 legal writing skills training.
SQE2 Marking Criteria: Legal Writing
This SQE2 assessment is marked by solicitors who have been trained as assessors, under standardised marking criteria. These assessors use their professional judgement in their assessment, without featuring checklists or a tick-box approach, considering the following criteria:
Skills:
Relevant facts are included
A logical structure is used
The advice is focused on the client and recipient
The language is clear, precise, concise, acceptable, and appropriate to the recipient
Application of law:
The law is applied correctly to the client's situation
The law is applied comprehensively to the client's situation, including identifying and addressing any potential ethical and professional conduct issues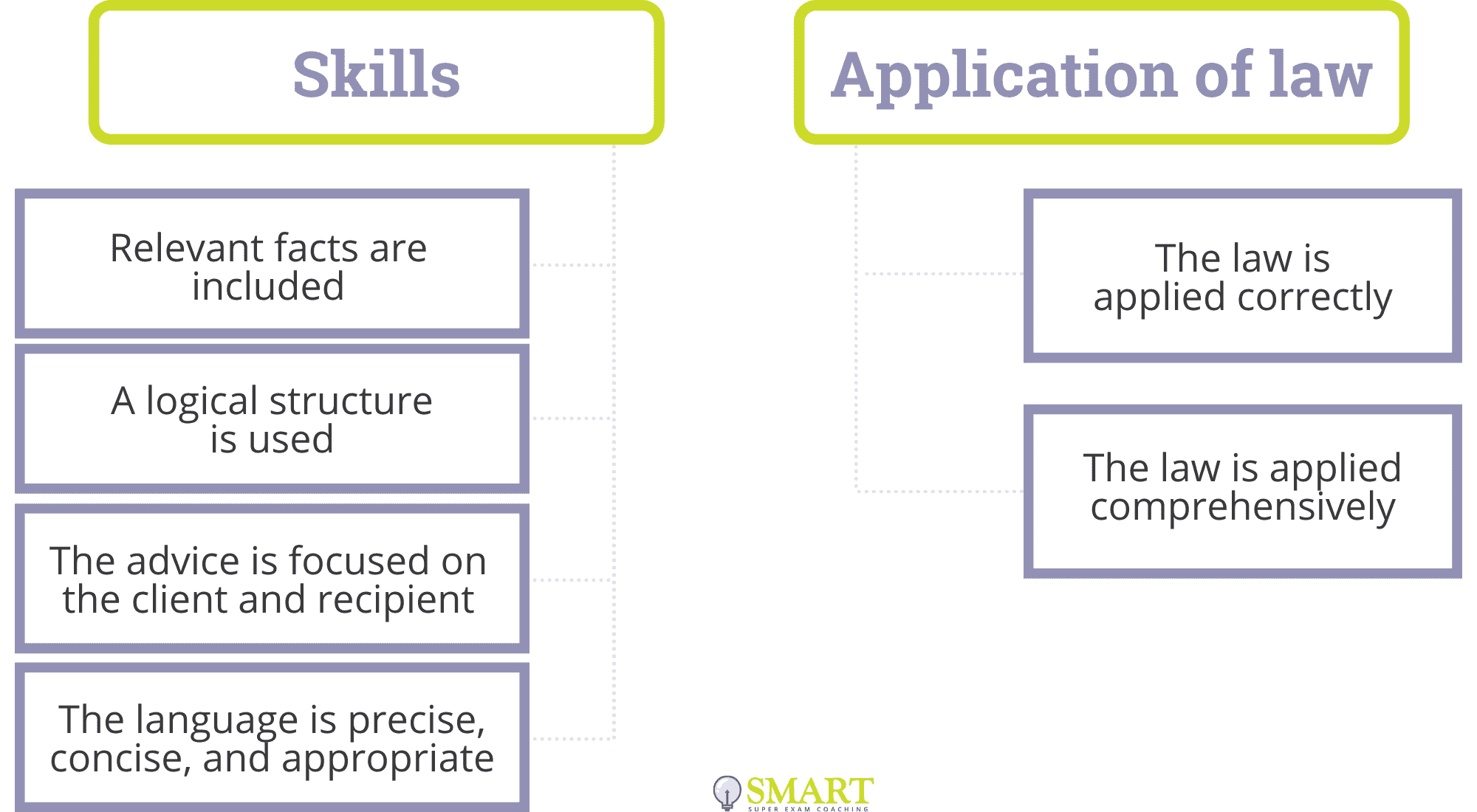 Preparing for SQE Legal Writing
We recommend that candidates devote some time to improving their legal English writing skills to prepare for this assessment.
The duration of the SQE legal writing is quite short, and there is a lot to consider and apply in terms of legal writing format and content.
You should study the SRA legal writing style guide and review good and bad legal writing examples, and you can also explore the various legal writing courses online to further hone your skills.
Good legal writing is an important quality in real-life practice. You will need to know how to write a legal opinion or legal memo throughout your career, so it is worth investing in this for your own professional development.
Our SQE2 prep is designed to work around your schedule and budget and teach you all you need to know about how to write a legal response in an exam scenario.
Smart Mock Station
The best way to learn and internalise knowledge is to practice SQE2 mock stations as much as possible and avail of expert feedback and advice. See PRICES & PACKAGES
Our training platform, where all SQE mock simulations are conducted, is a unique online course offering which is designed to support candidates, especially foreign lawyers, in all stages of preparation for the final SQE assessment.
We provide lectures and training materials as well as SQE mock exams where you can choose a time slot to suit your schedule, perform the legal writing assessment, and receive personalised feedback. We provide an email outlining the issue to be addressed, and you can then complete the assessment yourself (ideally under exam conditions) and submit within a certain time frame. We then assess your submission on both the application of legal knowledge as well as the language used, usually by two separate assessors – a linguist and a qualified solicitor.

Even if you are a native English speaker, there is a level of nuance required in advanced legal writing. We have found that candidates benefit from our guidance on how to fully explain legal matters, or on how to condense and simplify their language. To get the highest marks in this SQE2 assessment, your writing skills are just as important as your legal knowledge, so our unique approach focuses on both.
Our flexible Superexam platform can be tailored to your own SQE preparation needs. We have a selection of SQE mock stations, lectures, and other training materials to choose from. Our prices start from £70-£120 for individual "pay as you go" mock sessions, with discounts available on bulk purchases. Feel free to contact us for further advice on module combinations to suit your background, budget, and availability.