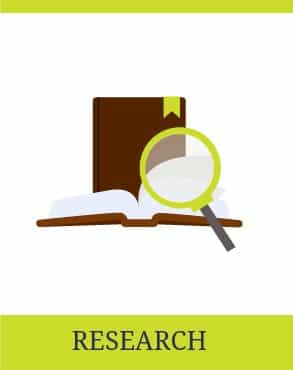 In September 2021, the Solicitors Qualifying Examination (SQE) replaced the Legal Practice Course (LPC) route to qualifying as a solicitor of England and Wales. The format of the SQE is based heavily on the Qualified Lawyers Transfer Scheme (QLTS), which was the route for foreign-qualified lawyers to qualify and practice in England and Wales. Under this new regime, instead of paying expensive law tuition fees, aspiring solicitors only need to pass SQE1 and SQE2 assessments and complete two years of qualifying work experience (QWE) to qualify.
Legal research is one of the practical written assessments conducted as part of SQE2.
Although most of the SQE2 assessments are the same as the direct equivalents tested in QLTS OSCE, legal research (along with case and matter analysis) differs quite significantly.
Careful preparation and a good understanding of the new format of the assessment will be crucial to pass this examination.
SQE Legal Research Assessment
There are three legal research exercises in the written portion of SQE2, which is conducted over three half days, covering the following areas of law:
Day 1: Dispute Resolution or Criminal Litigation
Day 2: Property Practice or Wills and Intestacy, Probate Administration and Practice
Day 3: Business Organisations, Rules and Procedures.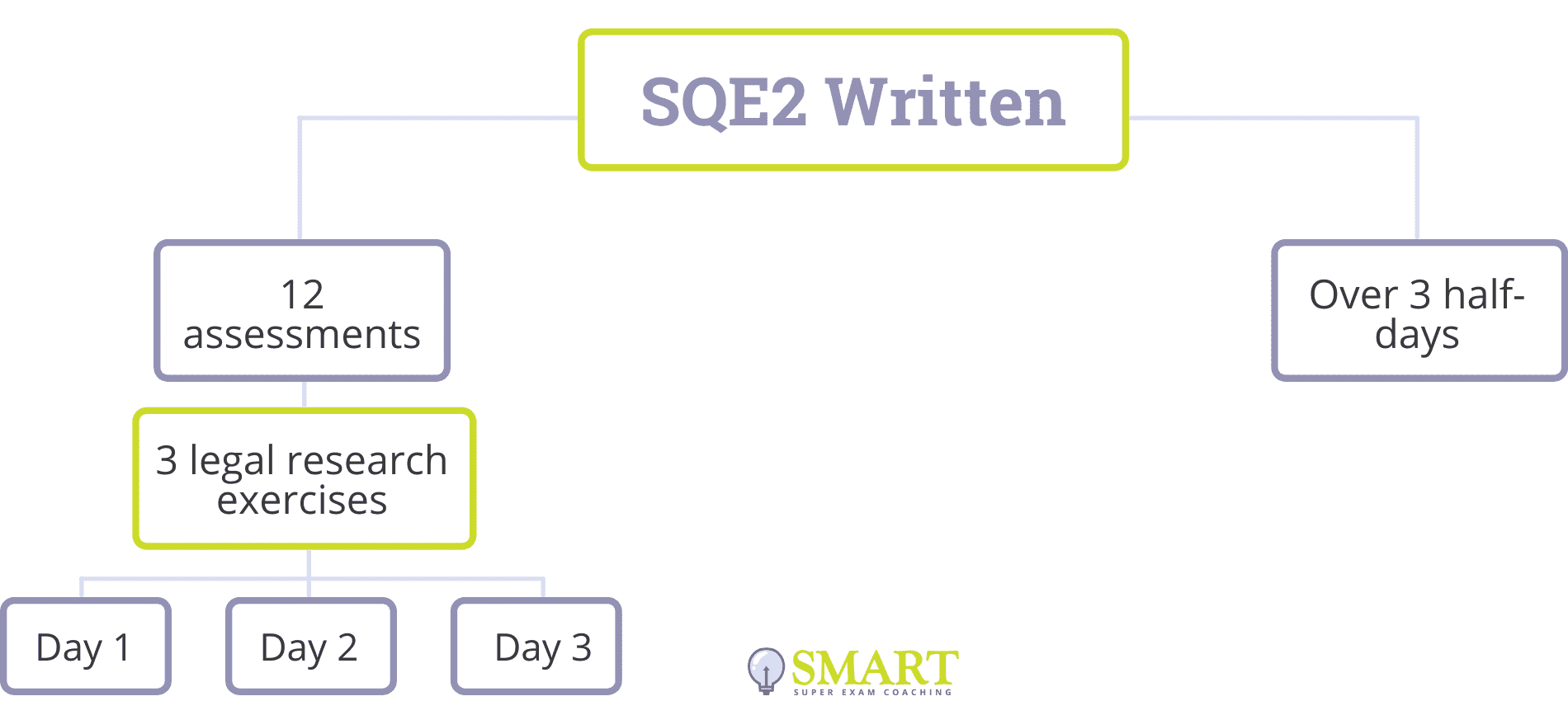 In this computer-based assessment, candidates will be given an email from a partner requesting research and advice on a specific case. They will also be provided with a bundle of primary and secondary legal sources (such as statutes, regulations, case law, etc.), from which they must identify the sources that are relevant to the case and that support their legal advice in relation to the given scenario. Some of the documents within the bundle will not be relevant to the case being discussed.
Candidates will have 60 minutes to review the documents in the bundle, identify the relevant sources, and produce a written note for the partner to be able to report back to the client. The note must include:
Advice for the client
Legal reasoning including key sources and authorities

Differences between SQE and QLTS/LPC
While legal research has historically also been tested in the QLTS OSCE and in the LPC, the format of the SQE assessment differs greatly from its predecessors. Practical legal research and writing skills were assessed together in the LPC, which is not the case in the SQE. Moreover, the OSCE legal research and drafting assessments required candidates to conduct their own searches directly in the legal databases (WestLaw and LexisLibrary), while in the SQE, candidates are given a bundle of legal documents from which they must identify the sources relevant to the situation at hand. Candidates will not have direct access to the legal databases in the SQE assessment.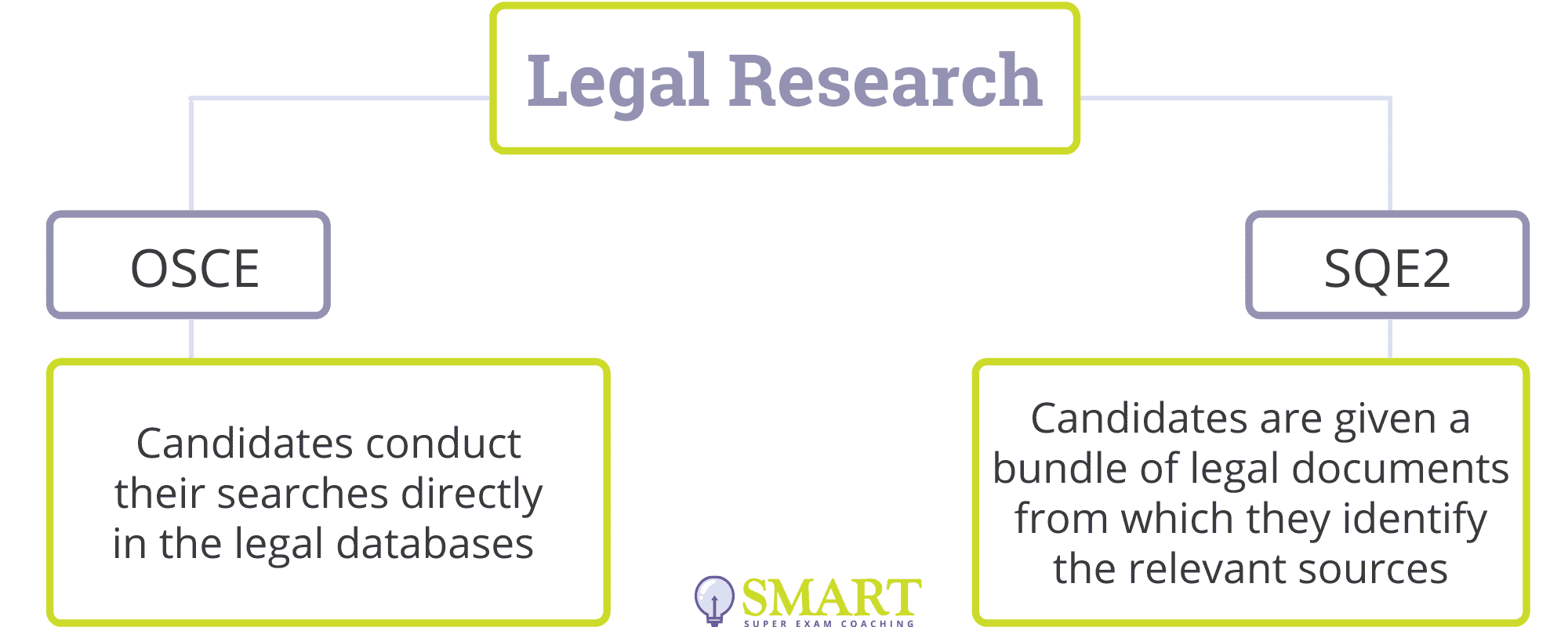 This fundamental difference means that candidates will need to adopt a logical, analytic approach in identifying and including only those sources which are directly relevant to the case, and excluding the sources which are not relevant. Now more akin to verbal reasoning tests, this new format will truly test the candidate's understanding of the information provided and how it supports their legal advice to the client.
The change in format also means that candidates will no longer need to produce a detailed research trail, but will instead just need to list the relevant sources (from the bundle) in a record sheet.
We believe that this is a very positive development in legal research education and assessment.
This new format could even be considered as a simpler version of opinion writing as performed by barristers.
Rather than performing a broad database search, solicitors must now demonstrate more analytical legal research skills, showing that they can pick up the relevant pieces of legislation and other authorities in a systematic manner and use these to support and express an opinion on a particular factual situation.
SQE2 Marking Criteria: Legal Research
In SQE legal research, candidates will be assessed by qualified solicitors who have been trained as assessors, based on their professional judgement. Achieving a pass mark will depend on the following criteria:
Skills:
Identify/use relevant sources
Provide client-focused advice which addresses the problem
Use clear and acceptable language
Application of law:
Apply the law correctly to the situation
Apply the law comprehensively, also considering and resolving any potential ethical or professional conduct issues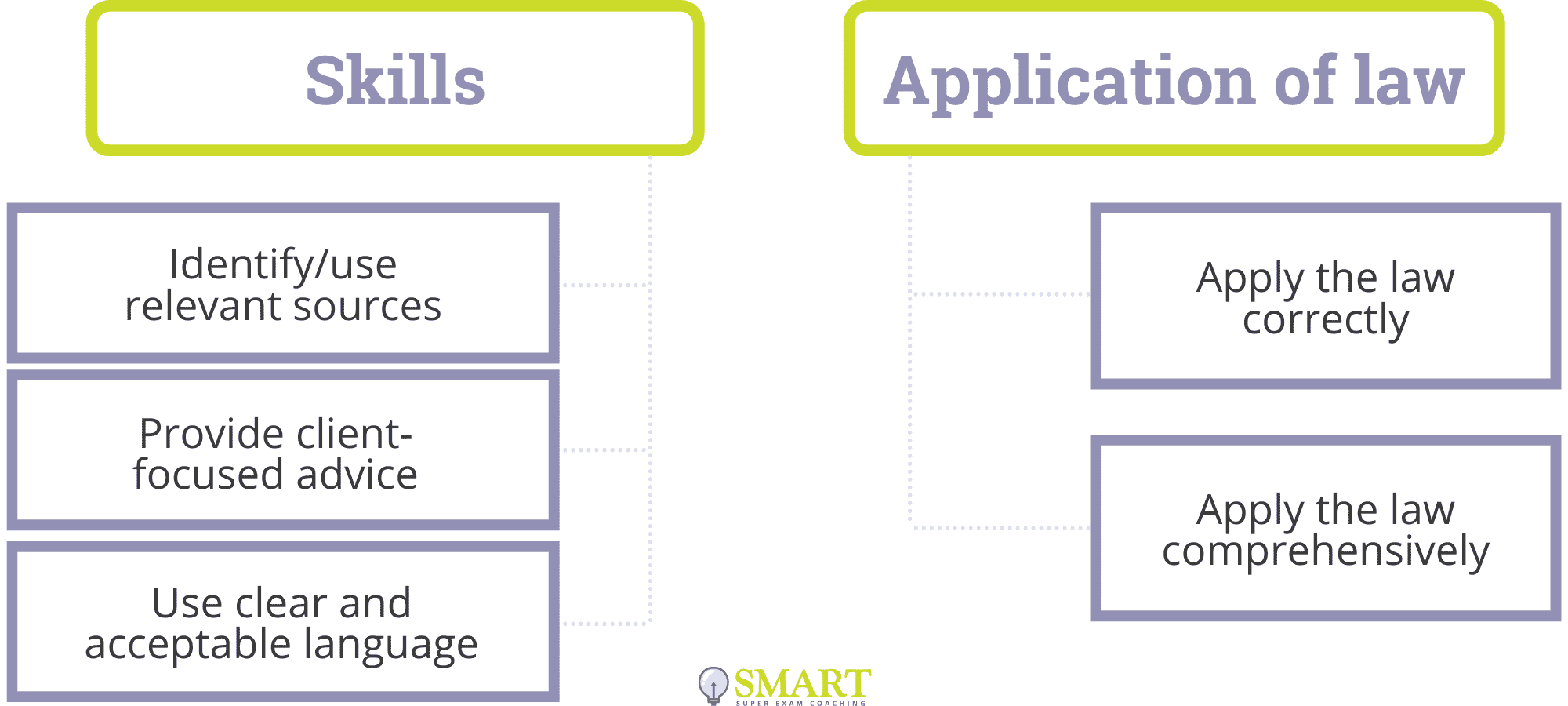 Preparing for SQE Legal Research
Conducting SQE research is an important skill to master to pass the SQE, but also to practice effectively after qualifying as a solicitor of England and Wales. Why is legal research important? The purpose of legal research is to find documents or historical judicial decisions that will help to support a legal argument or find a solution to a legal problem. Even with a solid base of functioning legal knowledge in the relevant practice area, for any given situation there can be a wealth of case law to draw upon which you wouldn't be expected to know off hand. In many situations, from civil issues to court cases within the criminal justice system, the best way to serve your client is by researching the relevant regulations and/or any precedents set by earlier cases which may support your motion or argument. It is therefore important to be able to do this in a logical and efficient manner.
Fast reading and comprehension is an important skill which you will need in order to pass this SQE2 assessment.
With only 60 minutes to review a bundle as well as writing your legal advice, you need to be able to quickly scan through documents, identify the pertinent information, and understand if it is relevant to the case or not.
Remember, the SQE skills mark you receive will depend heavily on your ability to identify relevant sources and to disregard the sources that are not relevant.
We also recommend that you hone your IT skills to be able to navigate quickly through the bundle. Taking some time to learn shortcuts and navigation tools in MS Word will help you to save precious time in the examination.
There are a variety of legal research and writing courses online which can teach you how to do legal research and writing. There is also an SQE sample question provided by the SRA to give you an idea of what this assessment will look like.
However, we believe that the best way to develop advanced legal research skills is to practice in real-life scenarios as much as possible through SQE2 legal research mock questions.
Smart Mock Station
Our SQE2 online tutoring service has been designed based on our years of experience in helping foreign-qualified solicitors prepare for the QLTS OSCE assessments. Unlike many other course providers, our lectures are based on our direct experience of passing these exams rather than making theoretical assumptions.
As the format of the SQE legal research assessment is considerably different from what was assessed in the OSCE, we won't have a dedicated lecture on this topic until we gain some knowledge and experience after the first SQE sittings.
However, our legal research SQE mock station will still offer you the best opportunity to develop this important skill.
We will provide you with an SQE sample question and document bundle which you can then review and submit your answer. Our online law tutors then provide personalised feedback, tips, and guidance for further improvement, if required. The SQE answers will need to be very well structured and logical; your legal research tutor can offer tips and notes to help you hone these skills.
Our custom-built Superexam platform hosts all our SQE mocks in a fully flexible modular format to suit your schedule, budget, and preparation needs. While our legal research and case and matter analysis lectures are pending more information on and experience with the new formats, we also offer detailed skills lectures in the rest of the SQE2 assessments (legal writing, legal drafting, client interview and attendance note, and advocacy), based on our first-hand experience of passing the QLTS OSCE assessments.
Our Smart Methodology of SQE2 prep focuses on the importance of practice-based learning, where students can practice skills in realistic scenarios, make mistakes, and learn through individual feedback. The best way to build long-term knowledge is through active practice, and our SQE mock simulations give aspiring solicitors the best chance to practice these skills and learn in a safe and supportive environment. Through our Superexam platform, you can:
choose the date, time, and area of law for each SQE2 mock;
book individual SQE 2 mock exams with prices ranging between £70-£120;
avail of discounts on bulk purchases.

We are happy to recommend combinations of SQE mock stations to suit your unique needs, so please don't hesitate to reach out to us for advice.