There are many different groups of candidates seeking to qualify as solicitors of England and Wales through the new Solicitors Qualifying Examination (SQE). These candidates have a variety of backgrounds and levels of knowledge and experience:

One thing that all candidates have in common, though, is a need to be well-versed in the English law that is assessed throughout both stages of this formidable examination.
English legal system
The legal system in the UK is split into three jurisdictions: England and Wales, Scotland, and Northern Ireland. Each jurisdiction has its own laws, courts, and judges – however, laws are often applied similarly across the different jurisdictions. The Parliament in Westminster is the primary legal authority in the UK and any final appeals for cases in any jurisdiction are ultimately heard in the UK Supreme Court.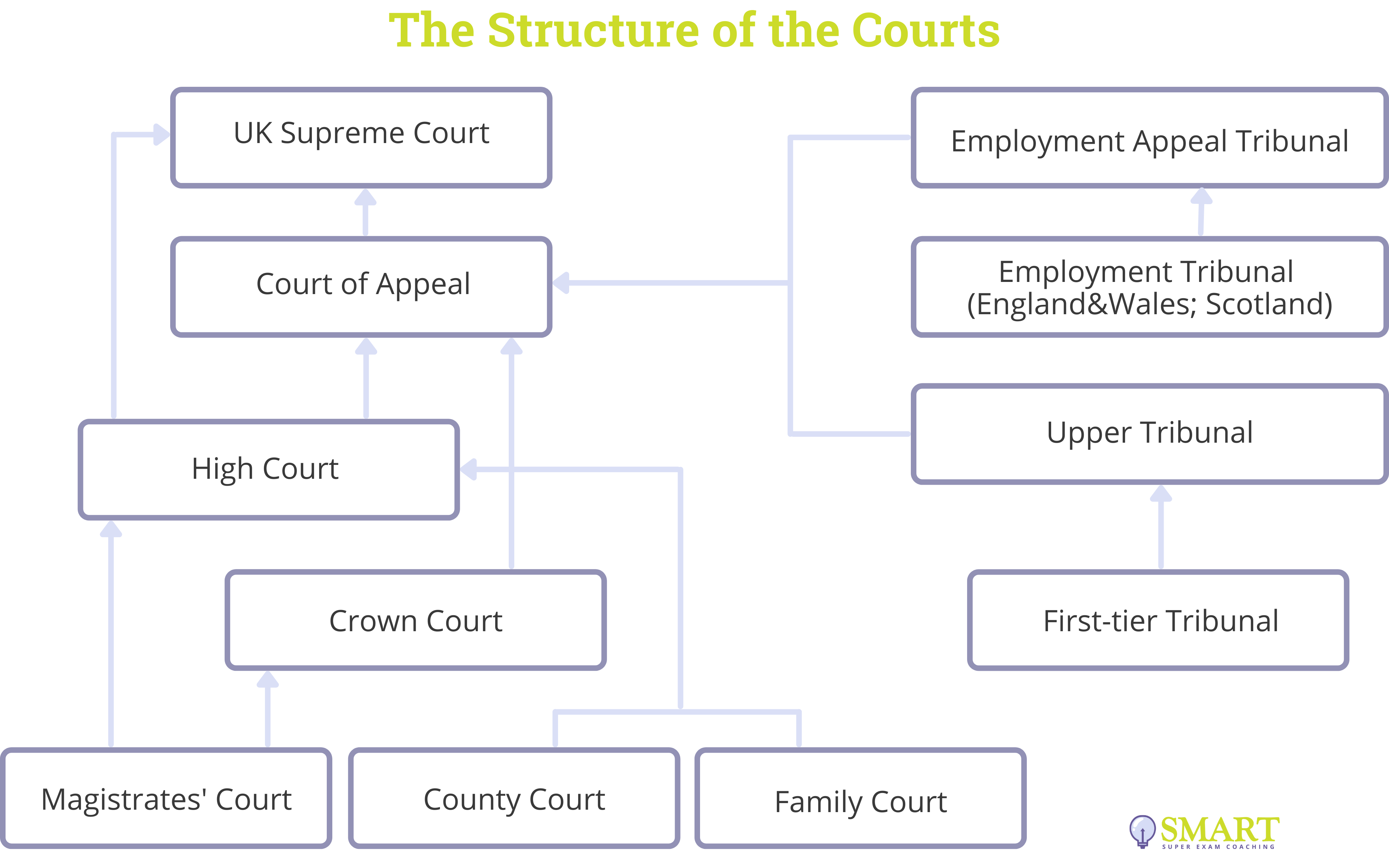 More information is available at https://www.judiciary.uk/.
The English legal system is based on common law, which means that the judicial decisions are heavily based on precedent, or stare decisis. The primary sources of English law are:
Statutory legislation, such as Acts of Parliament and regulations; and
Case law, where the historical decisions of higher "courts of record" are considered binding for subsequent cases.

The judiciary branch in the UK is fully independent from the executive (the Crown and the UK Government) and the legislative (the UK Parliament) branches. This structure ensures fairness and integrity throughout the legal system, a quality that is recognised at an international level.
International significance of English law
Due to the UK's colonial history, the legal system of many countries around the world such as Australia, Canada, the USA, Hong Kong, and Singapore, is based on English common law. The English legal system is well understood and highly respected on a global level. Moreover, England – particularly London – is home to thousands of highly skilled legal professionals who are well versed in international transactions.
English law is therefore often chosen as the legal basis for many international commercial contracts. English courts are often also chosen as the jurisdiction or London as the arbitration seat for legal disputes in cross-border transactions.
This situation remains applicable even after the UK's separation from the European Union. English law is still considered a fundamentally sound choice of law for international agreements, and arbitration as a method for dispute resolution in any one of the arbitral bodies in London and the wider UK will be unaffected by Brexit.
The only potential impact of Brexit would be the risk of dispute regarding the enforcement of UK court decisions in EU member states. This, however, can be mitigated through contract clauses or by choosing arbitration over litigation to resolve disputes.
What is SQE law?
Given the worldwide popularity and significance of English law, qualifying as a solicitor of England and Wales is a hugely appealing career choice for domestic and international candidates. The law subjects tested in the SQE ensure a thorough understanding of each category of English law. Some of these subject areas may be familiar to candidates of certain backgrounds, for example:
The LLB/GDL covers criminal law, tort, contract, property law, equity and trusts, constitutional and administrative law, and EU law.
The LPC covers property law, civil and criminal litigation, business law, solicitors accounts, tax, and the administration of estates and wills, along with elective modules such as commercial law, family law, or employment law.
The SQE subjects represent a selected combination of the subjects taught in the LLB/GDL and LPC. Separate groups of functioning legal knowledge (FLK) are assessed in two stages during the multiple-choice SQE1 exams:
SQE law exam: Books and resources
Each candidate's knowledge of the law of England and Wales is tested thoroughly in the SQE1 multiple-choice assessments and will also be heavily drawn upon for the practical SQE2 skills assessments. It is important to undertake sufficient study and revision to ensure that you know the relevant statutes, and case law of each subject area as well as possible.
The SQE is designed primarily to test the candidate's application of legal principles to realistic scenarios, rather than as a test of memory. While rote memorisation isn't necessarily required to pass the SQE assessments, we would highly recommend that you do memorise certain items within each area of law, especially essential sections of important statutes etc.
It is also worth noting that anything you memorise at this stage will be helpful when undertaking the SQE2 assessments (which will not have multiple-choice answers available to choose from!) or even later in practice as a newly qualified solicitor.
There are a wide range of resources available to support your study and revision of SQE law:

Main SQE1 prep sources
This category is suitable for all groups of candidates.
Oxford University Press (OUP) has developed an extensive set of SQE Prep & Practise products which includes revision content and 200 sample multiple-choice questions for each area of law. This tool is an extremely valuable resource, even for candidates who are exempt from the SQE1 assessments, as it will enable these candidates to brush up on their legal knowledge for the areas of law that will be tested in SQE2. SQE Prep & Practise is affordable at £225 for one of the FLK1 or FLK2 collections, or £450 for both. Through our new SQE1 training course, it will be possible for candidates to subscribe to these OUP products through our dedicated platform. The price will remain the same, plus any applicable bank transfer fees. This option may be appealing especially for candidates in Asia and other regions that may find it easier to pay for and access all their SQE preparation materials in one place. Keep an eye on our website or subscribe to our updates for more details.
Traditional LLB or LPC books and manuals as published by the OUP or the College of Law Publishing (CLP) are also a very helpful resource for SQE1 revision. Just be sure to check the revision date to ensure that the legal content is up-to-date.
Summary law books
There is a vast number of books available with summaries of each SQE subject area. You can find a selection to choose from in your local bookstore or online. Prices can vary from about £15 to £50 per book. Again, be sure to seek out the most up-to-date versions of any book you buy, and note that some of them may not be updated at all.
While the main SQE1 prep sources described above should be the key foundation for your preparation, these summary books can be very useful tools for second-round revision for all candidate categories. Foreign-qualified lawyers from common-law jurisdictions, UK barristers, or LPC grads may find these resources especially helpful, depending on their individual knowledge and background. For these candidates or those exempt from SQE1, for example, these books can help to reduce the reading workload or may even be a suitable alternative to the main SQE1 prep sources.
Revision notes and videos
SQE revision notes are suitable for all candidates as either a revision aid or as a starting point for further reading.
There are many innovative individuals, including qualified practitioners as well as fellow students, who produce their own revision notes or video content to help students with understanding and applying these areas of law in their own studies. These are available online if you perform a search, mostly for free or for a very cheap price. Some of these resources can be really fantastic, especially when produced from a consumer's point of view. While not a replacement for more extensive preparation resources, SQE revision notes can very much supplement your study.
Our SQE1 law course
We currently specialise in SQE2 preparation, including video lectures, study materials, and SQE mocks on our Superexam platform to help candidates prepare for the practical stage of the SQE. We have built up extensive knowledge and experience over years of delivering QLTS OSCE (SQE2 precursor) training, as well as passing the QLTS assessments directly and practising as solicitors.
We are now harnessing this expertise to develop a new Smart SQE1 law course to help candidates prepare for the first stage of the SQE. Our approach for this new course, as well as our existing SQE2 platform, is based on the latest research and findings in the field of learning science and the most progressive teaching methodologies. We hope to launch this exciting new offering in June/July 2022. Our goal is to help aspiring solicitors achieve their dream of qualifying in England and Wales, and we very much look forward to being able to support you in preparing for both stages of the SQE.